We hope you'll come and visit us.  Below are a few options for travel to Victoria, British Columbia located on Vancouver Island.
By Air: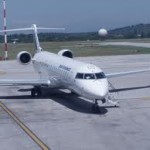 Fly directly into Victoria International Airport: (YYJ):
United Airlines – Twice-daily direct flights from San Francisco (SFO)
Alaska Airlines

 – Change planes at Seattle/(

SEA

), for a short hop to Victoria on Horizon Air, Alaska's commuter partner airline.

Air Canada

 – Hourly flights from Vancouver (

YVR

) on Jazz, a partner airline.

Westjet

 – Direct flights from Calgary, Toronto, etc.
Two floatplane options are available for the more adventurous.  Both are easy to book and offer an extraordinary way to arrive to Victoria in style!
Harbour Air – Hourly seaplane flights directly from downtown Vancouver to Victoria's Inner Harbour. A spectacular experience!
Kenmore Air – Daily flights from Lake Union (Seattle) to the Victoria Inner Harbour.
 

By Car: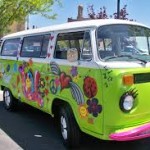 Pack the family car songbook and head out for a beautiful, scenic road trip.  You'll need to plan for a ferry ride to Vancouver Island (see Ferry information).
By Ferry:
Relax as you cruise through US and Canadian waters.  Be on the lookout for sea otters, orcas, sea lions, numerous species of birds, and lots of interesting scenery.  You have three alternatives to choose from: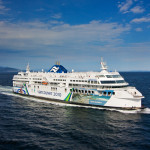 BC Ferries:   A huge well-appointed car ferry leaves regularly every 1-2 hours from Tsawwassen, located 20 minutes southwest of Vancouver.  Approximately 2.5 hours driving time from SeaTac airport, including average border wait times.  Arrives in Sidney, BC which is a short drive to Victoria.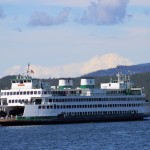 Anacortes Ferry:   Operates daily by Washington State Ferries between Anacortes, WA and Sidney, BC.  Approx. 1.5 hours north of SeaTac airport.  Unfortunately, it is difficult to make a same-day connection, as this ferry leaves early in the morning.  Summer schedules include a second departure later in the day.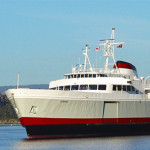 Port Angeles Ferry:   The private Coho Ferry (operated by the Black Ball Express) sails daily from Port Angeles, WA  located on the tip of the Olympic Peninsula, approx. 2 hours from SeaTac airport.  Travels across the Strait of Juan de Fuca directly into  Victoria's Inner Harbour.  Approximately 90 minutes travel time.  A spectacular experience!  Note:  The Coho is regularly taken out of service for several weeks in Jan.-Feb. for annual maintenance.
Victoria Clipper: Passenger-only ferry service with year round departures from Downtown Seattle to Victoria and the San Juan Islands.
Customs and Immigration – Canada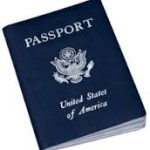 While travel between Canada and the United States is easy, border security is taken seriously by both countries. It is important to remember that all US citizens must present a valid passport at the Canadian border. (And of course, you'll definitely need it to get back in the US when you return!)  The procedure varies depending on your mode of entry.  You are strongly encouraged to visit the Canadian Border Services Agency website for the most updated information.